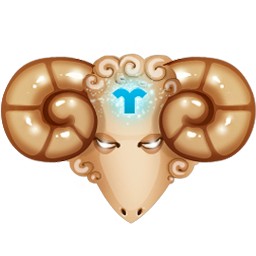 Aries Dates & Horoscopes
Also Known As: The Ram
Dates: March 21st - April 19th
Element: Fire
Ruling Planet: Mars
Star Sign Stones: Bloodstone & Diamond
Personality Traits - Female
The Aries female is self reliant but can also be self absorbed, very rarely needing the help of others to get things done. Almost invariably optimistic and looking forward to tomorrow she has great drive and enthusiasm for the tasks ahead of her.
Personality Traits - Male
The Aries man is full of ideas and creative energy, however this leads to him sometimes appearing immature. Generally bold and confident, he can be somewhat intolerant of those who don't keep up with the flow of his thoughts. Often successful in business the Aries man has plenty of drive in all aspects of his life although this can lead to irritability when things are not going as well as they could be.